WORKSHOP #15 "CHROMATIC ALPHABETS"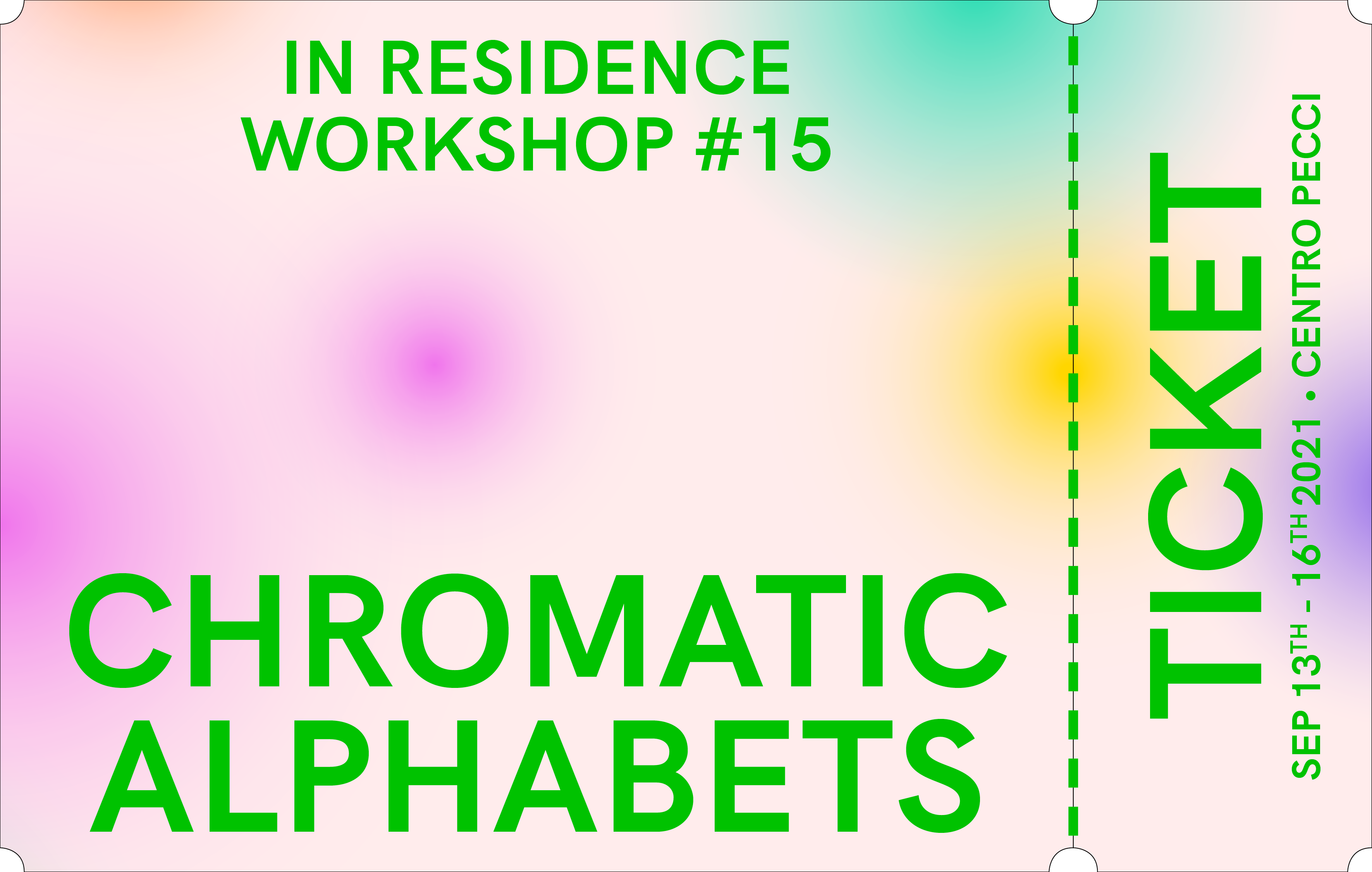 Description
WORKSHOP #15
CHROMATIC ALPHABETS
Designers-tutors:
AUDREY LARGE
+ JORGE PENADÉS
When:
SEP 13th-16th, 2021
Where:
CENTRO PER L'ARTE CONTEMPORANEA
LUIGI PECCI, PRATO, ITALY
CHROMATIC ALPHABETS
When we are exposed to the influence of an external color, we create harmony and balance by creating an inner complementary color.
― Johann Wolfgang von Goethe
The daily experience of color is pervasive and uninterrupted: each presence – material and immaterial – communicates through its own personal chromatic register, expressing itself through a language that can be understood in both objective and subjective ways.
Color, in itself, is a complex "event" characterized by a certain rate of abstraction and enigmaticity, which lends itself to being critically explored with the aim of experimenting with new hypotheses of expression and unprecedented frontiers of application.
According to Wittgenstein, one cannot refer to a precise criterion for classifying something as "color" except through the tool of language, of the articulation of words; if this point of view is shared, it may be of interest to attribute to the discourse on color the rank of an exercise to reveal its symbolic vocations, to release the other (and unexpressed) potential energies of chromatism.
What new horizons of meaning can we attribute to color through dialogue, conversation? What new color paradigms can we develop using design thinking? What kind of expressive alphabets can we give consistency?
Event Details
Start date: September 13, 2021
End date: September 16, 2021
Start time: 09:30 CEST
End time: 18:00 CEST
Venue: Centro per l'arte contemporanea Luigi Pecci
Email: info@inresidence-design.com