WORKSHOP #14: TRUTH TELLERS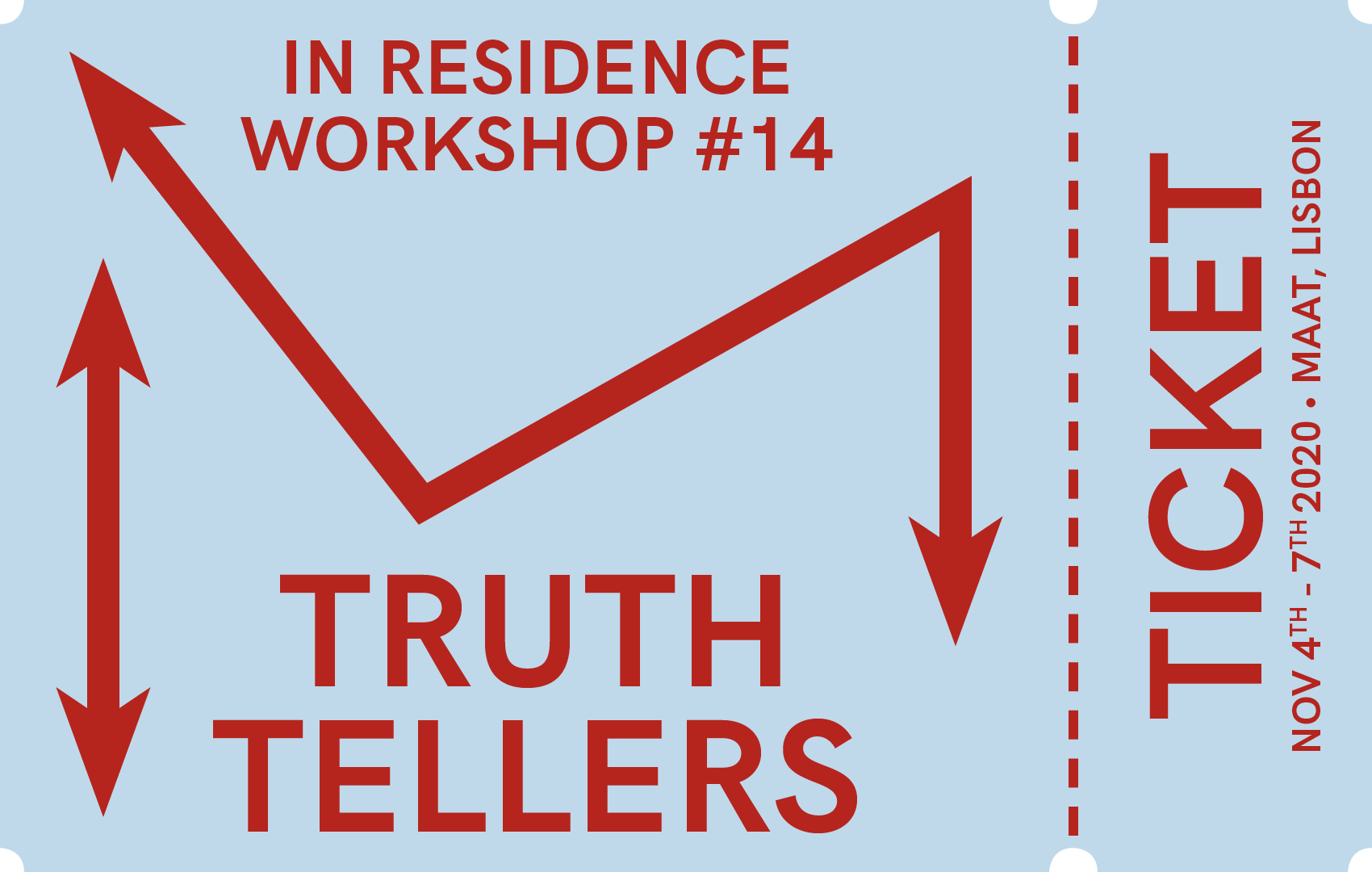 Description
WORKSHOP #14
TRUTH TELLERS
Designers-tutors:
THOMAS BALLOUHEY
+ SOFT BAROQUE
When:
NOV 4th-7th, 2020 
Where:
MAAT, MUSEO DE ARTE, ARQUITETURA
E TECNOLOGIA – LISBON, PORTUGAL
In the context of:
MAAT MODE 2020
TRUTH TELLERS
If you would be a real seeker after truth, it is necessary that at least once in your life you doubt,
as far as possible, all things.
― René Descartes
The truth was supposed to set us free.
– Garry Kasparov
The exponential acceleration of the production and spread of information in the digital era exposes us to the possible appearance of relative or partial truth, as well as the generation of involuntary falsehood – the result of an accidental error also indicated with the term misinformation – or of intentional action, which for various reasons we might see as malicious, expressed through the term disinformation.
Characterized by the presence of "post-truth", an expression that points to the trend of considering the truthfulness of a report as a matter of secondary importance, the contemporary world often seems to value a non-objective emotional-sensational reaction more than an analytical response based on the facts.
With reference to this scenario, IN Residence Design Workshop #14: "TRUTH TELLERS" investigates the multiple meanings attributed to the concept of truth in today's society, organizing a study that sets out to reflect on the cultural value assigned to that concept.
Applying the exercise of Design Thinking, the workshop examines the opposing categories of false and authentic, fiction and non-fiction, also considering the potential influence that can be exerted on these issues by doubt.
Questioning the possible existence of a "truth" that can be seen as absolute – "Truth is truth, to the end of reckoning," as Shakespeare wrote – the workshop is oriented toward exploration of the shifting nature of reality and facts, considering a series of queries. Through design activity, is it possible to produce new categories of devices – analog or digital, handmade or industrial – capable of detecting and revealing the truth? Is it possible to give rise to individual or collective practices useful to develop a shared idea of truth?
Can we transform ourselves into truth-divining entities? Can we achieve new forms of awareness driven by the divination of future truths?
Event Details
Start date: November 04, 2020
End date: November 07, 2020
Start time: 09:30 WEST
End time: 18:00 WEST
Venue: Av. Brasília, 1300-598 Lisboa, Portogallo
Email: info@inresidence-design.com